Looking for expert cosmetic and restorative dentistry? Look no further than Newtown Dental. With a team of caring and experienced dental professionals, Newtown Dental offers comprehensive dental care using the most advanced technologies and procedures. From routine checkups to emergency care and wisdom teeth removal, they provide a range of services to meet all your dental needs. Plus, they offer convenient evening and weekend appointments, making it easier for you and your family to receive the dental excellence you deserve. Book an appointment now and experience the difference at Newtown Dental.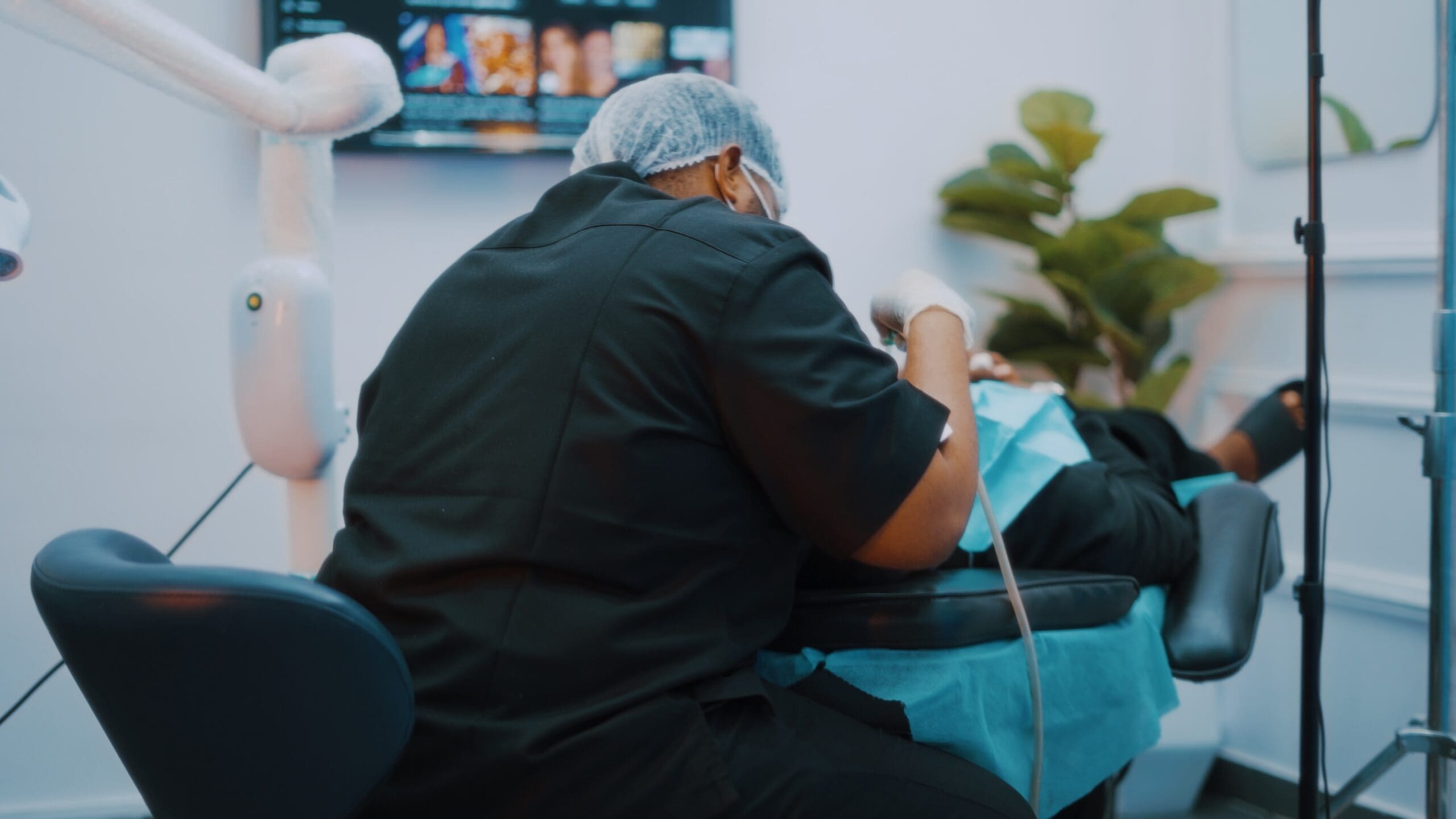 Comprehensive Dental Care
At Newtown Dental, we believe in providing comprehensive dental care to meet all of your oral health needs. Our dedicated team of dental professionals is committed to delivering the highest quality of care and ensuring your comfort throughout your visit. From preventive education and routine hygiene to expert cosmetic and restorative solutions, we offer a wide range of services to keep your smile healthy and beautiful. In addition, we provide same-day emergency care and expert wisdom teeth removal for your convenience.
Preventive Education and Routine Hygiene
Prevention is key to maintaining good oral health, and our team is here to educate and guide you in taking care of your teeth and gums. We offer preventive education to help you understand the importance of proper oral hygiene practices, including brushing, flossing, and regular dental check-ups. Our dental hygienists are skilled in performing routine cleanings to remove plaque and tartar buildup, helping to prevent tooth decay and gum disease.
Expert Cosmetic and Restorative Solutions
If you are looking to enhance the appearance of your smile or restore damaged teeth, our expert cosmetic and restorative solutions can provide the results you desire. Whether you need teeth whitening, dental veneers, or dental implants, our experienced dental professionals use advanced technologies, materials, and procedures to deliver exceptional outcomes. We take pride in helping our patients achieve their dream smiles and regain confidence in their oral health.
Same-day Emergency Care
Dental emergencies can happen when you least expect them, and we understand the importance of immediate attention in these situations. Our dental practice offers same-day emergency care to address urgent dental problems and provide relief. Whether you experience severe tooth pain, a broken tooth, or a knocked-out tooth, our team is ready to assist you and alleviate your discomfort.
Expert Wisdom Teeth Removal
Wisdom teeth can cause pain, infection, and alignment issues if not properly addressed. Our experienced dental professionals specialize in wisdom teeth removal, ensuring a safe and comfortable procedure. We utilize advanced techniques and sedation options to minimize discomfort and promote optimal healing. Trust our expertise to take care of your wisdom teeth and prevent future complications.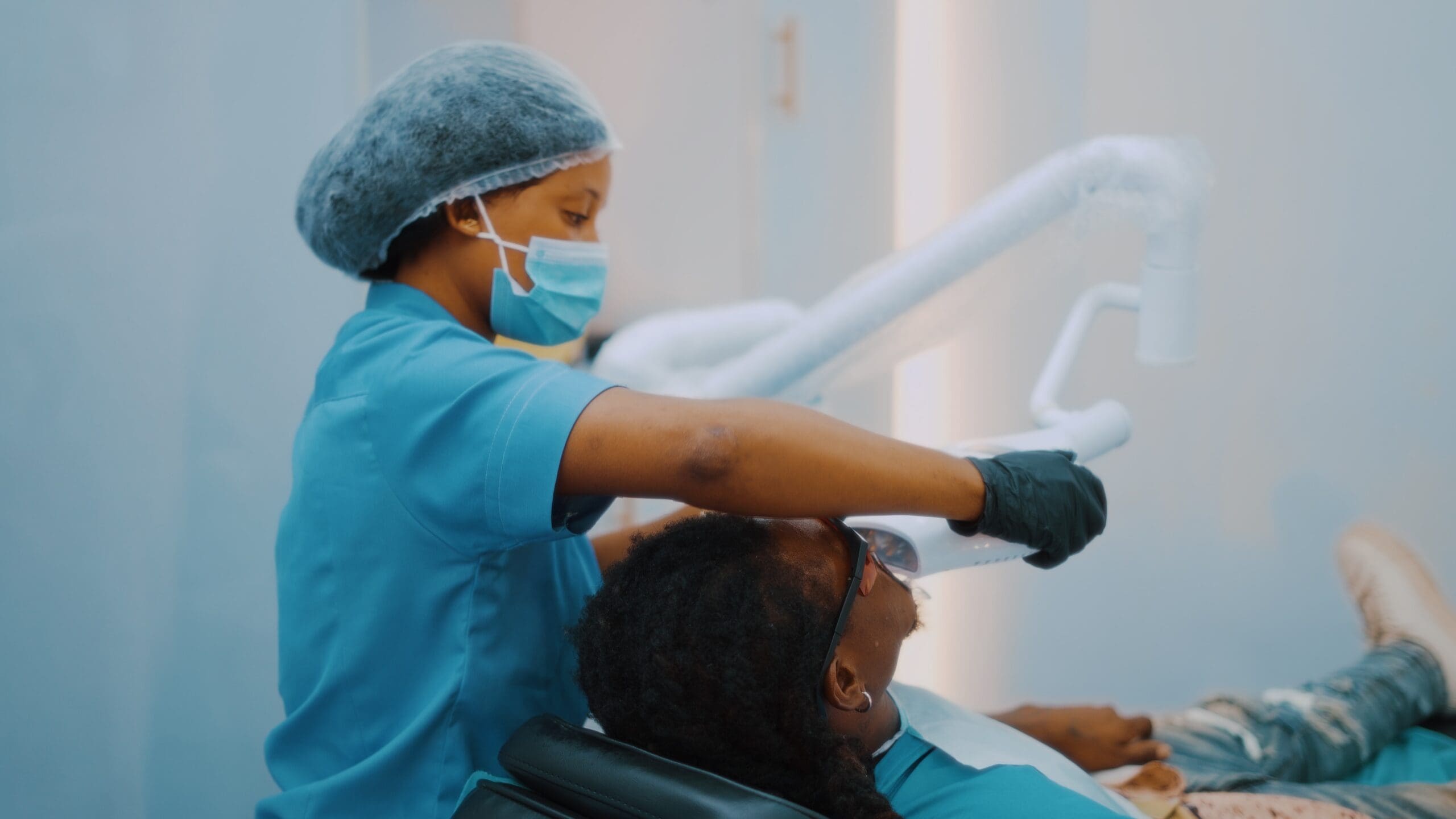 Caring and Experienced Dental Team
Our dental team at Newtown Dental is dedicated to providing compassionate care and ensuring your comfort throughout your visit. We understand that many people feel anxious or nervous about dental visits, which is why we prioritize making your experience as relaxed and stress-free as possible. Our team is experienced in working with patients of all ages, making us an excellent choice for family dental care.
Use of Advanced Technologies, Materials, and Procedures
We pride ourselves on using the latest advancements in dental technology, materials, and procedures to deliver high-quality care to our patients. From digital X-rays to laser dentistry, these innovations allow us to provide precise diagnoses and effective treatments. Our team stays up-to-date with the latest research and techniques to ensure you receive the best possible care.
Focus on Comfortable, Health-centered Dentistry
At Newtown Dental, your comfort and well-being are our top priorities. We strive to create a welcoming and friendly environment where you can feel at ease during your dental appointments. Our focus on health-centered dentistry means we prioritize your overall well-being and take into account any underlying health conditions or concerns when developing your treatment plan.
Book Online
Scheduling your dental appointment has never been easier with our convenient online booking system. Simply visit our website and choose a date and time that works for you. Our user-friendly interface allows you to book appointments at your convenience, whether you prefer morning, evening, or weekend slots. Take control of your dental care by booking online today.
Convenient Evening and Weekend Appointments
We understand that finding time for dental appointments can be challenging, especially with busy work or school schedules. That's why we offer convenient evening and weekend appointments to accommodate your needs. Our flexible hours ensure that you can receive the dental care you need without disrupting your daily routine. We value your time and strive to provide convenient options for your appointments.
New Patients Welcome
If you're looking for a new dental practice, we warmly welcome new patients to join our dental family. Whether you are new to the area or simply seeking a fresh start with your oral health care, our team is here to provide comprehensive dental services tailored to your needs. Experience the difference of our caring and experienced dental professionals by scheduling your first appointment with us today.
Call Us in Newtown
To book an appointment or inquire about our dental services, please give us a call at 04 389 3808. Our friendly and knowledgeable staff will be happy to assist you and answer any questions you may have. We are conveniently located in Newtown and are easily accessible for patients in the surrounding areas. Our goal is to provide exceptional dental care in a comfortable and welcoming environment.
Complete Dental Care for the Entire Family
At Newtown Dental, we pride ourselves on offering complete dental care for patients of all ages. From children to seniors, our dental team is experienced in providing personalized treatment plans to meet the unique needs of each family member. Whether it's routine check-ups, preventive care, or restorative treatments, we are dedicated to keeping your family's smiles healthy and beautiful.
FREE Dental Care for Patients Under 18
We believe that every child deserves access to quality dental care, which is why we offer free dental care for patients under 18 years old. This initiative aims to promote oral health and ensure that young patients receive the necessary treatments and preventive care for a lifetime of healthy smiles. Our caring team is committed to making dental visits positive and enjoyable for children.
Located Near You
Convenience is key when it comes to choosing a dental practice, which is why we are conveniently located near you. Our central location in Newtown allows easy access for patients in the surrounding areas. Whether you're a resident or visiting from out of town, we welcome you to experience our comprehensive dental services at Newtown Dental.
Free Parking Available
We understand the importance of stress-free parking, which is why we offer free parking facilities for our patients. Say goodbye to the hassle of searching for parking spaces or worrying about metered parking fees. When you visit Newtown Dental, you can enjoy the convenience of complimentary parking, ensuring a smooth and hassle-free dental experience.
Priority Appointments for Dental Emergencies
Dental emergencies can be painful and distressing, and we prioritize providing prompt care in these situations. If you are experiencing a dental emergency, such as severe tooth pain, a broken tooth, or a knocked-out tooth, contact us immediately. Our team will ensure that you receive a priority appointment to address your emergency and provide relief.
Importance of Regular Dental Check-ups
Regular dental check-ups are crucial for maintaining optimal oral health. Our mouths are constantly changing, influenced by our diet, habits, and age. As a result, potential dental problems can arise even without obvious symptoms. Regular visits to the dentist allow for early detection of these issues and provide an opportunity for expert examination and the use of specialized tools that patients cannot replicate at home. By scheduling regular check-ups, you can stay ahead of any dental concerns and receive the necessary treatments to preserve your smile.
Frequency of Dental Visits
The recommended frequency of dental visits varies depending on your oral health situation. While some patients may only need to see a dentist every six months for routine care, others may require more frequent visits. Patients with gum disease, for example, may need to see the dentist every three or four months to monitor and manage their condition effectively. The recommended frequency of dental visits is determined based on your specific needs and aims to ensure long-term dental health and hygiene. Trust your dentist's guidance and follow their recommendations to maintain a healthy smile.
Maintaining Strong and Clean Teeth
Regular dental visits play a crucial role in maintaining strong and clean teeth. During these appointments, dental hygienists can remove stains that brushing, flossing, and at-home whitening treatments may not be able to eliminate. Additionally, these visits provide an opportunity for your dentist and hygienist to refresh your knowledge and skills regarding proper brushing and flossing techniques. By adhering to a thorough oral hygiene routine and attending regular dental check-ups, you can keep your teeth healthy, clean, and white, while preventing complications such as tooth decay and bad breath.
The Role of Flossing in Oral Health
Flossing is an essential component of a comprehensive oral hygiene routine. It helps remove plaque and food particles from between the teeth and along the gum line, areas that are difficult to reach with a toothbrush. Failing to floss can lead to the buildup of plaque, which can contribute to tooth decay, gum disease, and bad breath. Although studies on the direct effects of flossing are ongoing, the connection between regular flossing and improved oral health is well-established among dental professionals. To maintain optimal oral health and prevent dental problems, it is crucial to incorporate daily flossing into your oral care routine.
In conclusion, comprehensive dental care encompasses preventive education, expert cosmetic and restorative solutions, same-day emergency care, and expert wisdom teeth removal. Newtown Dental is home to a team of caring and experienced dental professionals who prioritize comfort and health-centered dentistry. With advanced technologies, convenient appointment options, and a focus on family care, Newtown Dental provides top-quality care for patients of all ages. Regular dental check-ups, proper brushing and flossing techniques, and flossing's role in oral health are all essential factors in maintaining a healthy and beautiful smile. Trust Newtown Dental with your oral health needs, and experience the exceptional care and expertise that our team provides. Book an appointment today to discover why our patients can't stop smiling!